Texas Commercial Roofing Solutions
When searching for commercial roofing contractors in Texas, experience and reputation count—and Universal Contracting and Solar has the best of both!
We bring more than 150 years of combined experience to your commercial roofing projects, and our A+ BBB rating and many positive customer reviews let you know your property is in expert hands. Fair pricing, premium materials, and professional workmanship ensure you'll get the durable results you expect.
Multifamily Units
Homeowners Associations
Industrial Units
Commercial Buildings
Housing Authority
Government Projects
Request a drone inspection!
Why Choose Us for your Commercial Roofing Solutions
Universal Contracting and Solar is an acknowledged leader in the roofing and solar industry. Our top-notch experts tackle projects of all sizes, from simple to complex, private to public. Whether your property needs roof replacement, repairs, or ongoing general maintenance, our team will keep the bad weather out. And when the sun shines, our solar solutions generates cost-saving power for daily use.
Every customer receives quick and efficient follow-through from our team of professionals. From lightning fast 24-48 hour turn around for bids to prompt responses to inquiries, you have our full attention! Guaranteed.
Our team of commercial roofing contractors boast a combined 150+ years of experience. They can handle just about any problem that comes up during a commercial roof inspection. Rather than deal with an untested commercial roofing company, let Universal Contracting take care of that repair. Our team is also able to work on a variety of materials and surfaces. Ask us about: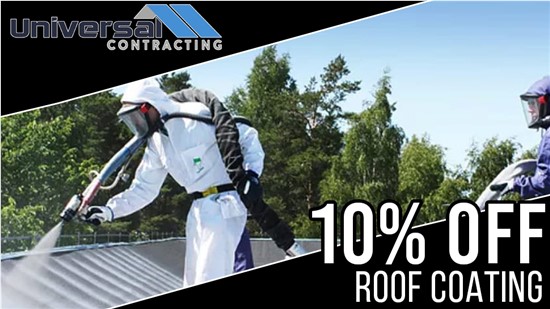 Flat Roof Repair: We provide commercial flat roof repair services to deal with pooling water, mold and mildew growth, and splits or tears in the membrane.
Asphalt Roof Repair: Our team can take care of asphalt roof repairs, such as replacing damaged shingles, repairing water damage, and restoring soffits and fascia.
Metal Roof Repair: If you need commercial metal roof repair, our experts can take care of it with new shingles or panels, flashing, and dent repair
Roof Coatings: Coatings are used to revitalize and protect old roofs and create a cool, energy-efficient barrier.
There will come a day when repairs and maintenance won't be enough to keep your roof system performing as it should. When that time comes, our commercial roof installation team will be there with the best roofing options available. With our specialists on your side, you can enjoy unmatched commercial roofing solutions such as:
Custom Styles: Our customers deserve a generous selection to choose from, so we offer them a wide range of custom materials including metal, asphalt, and tile.
Top-Rated Brands like: GAF, CertainTeed, Owens Corning, TAMKO, DECRA, Tilcor, IKO, Atlas, Tropical Supply, and Firestone.
Durable Roof Options: From harmful UV rays to heavy rains and high winds, our roofing systems can withstand it all.
Professional Roof Installers: Our commercial roofing contractors are professionally trained, certified, and ready to tackle your roofing project.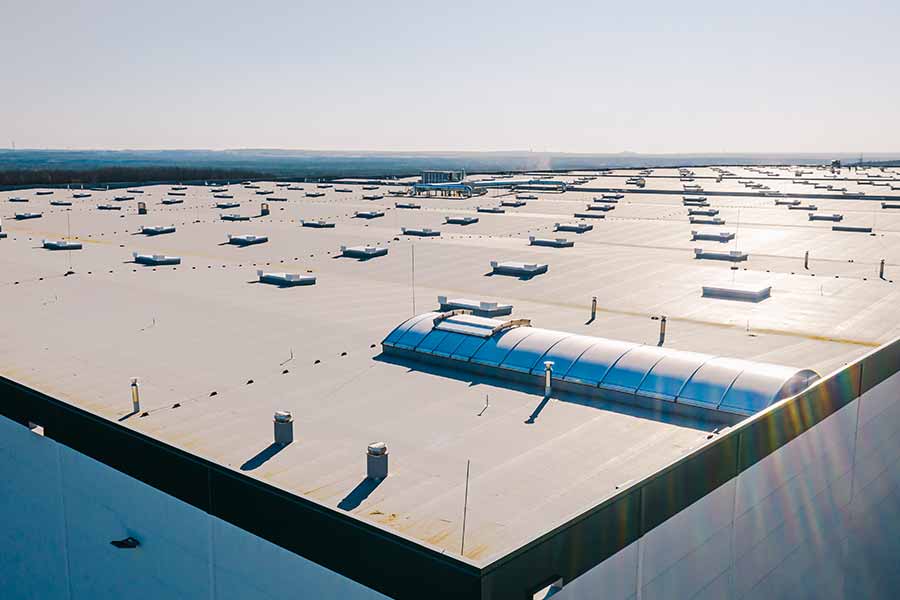 Routine Maintenance Plans
Universal Contracting is a full-service commercial roofing company, which means we know what it takes to keep your roof system in top shape through every season. As a part of our extensive commercial roofing services, we offer comprehensive maintenance plans. Whether you're in need of a one-time checkup or routine maintenance services, you can count on our commercial roofing contractors to be there for you.
Free Consultations: Our experts will come to your property to pinpoint all the problem areas and provide an accurate project estimate, so you will know exactly what to expect.
Roof Coatings: If you're looking for an easy way to extend the lifespan of your roof, consider our high-quality roof coatings.
Efficient Repairs: Whether you're dealing with water damage, roof leaks, damaged shingles, or anything in between, we've got you covered with comprehensive services.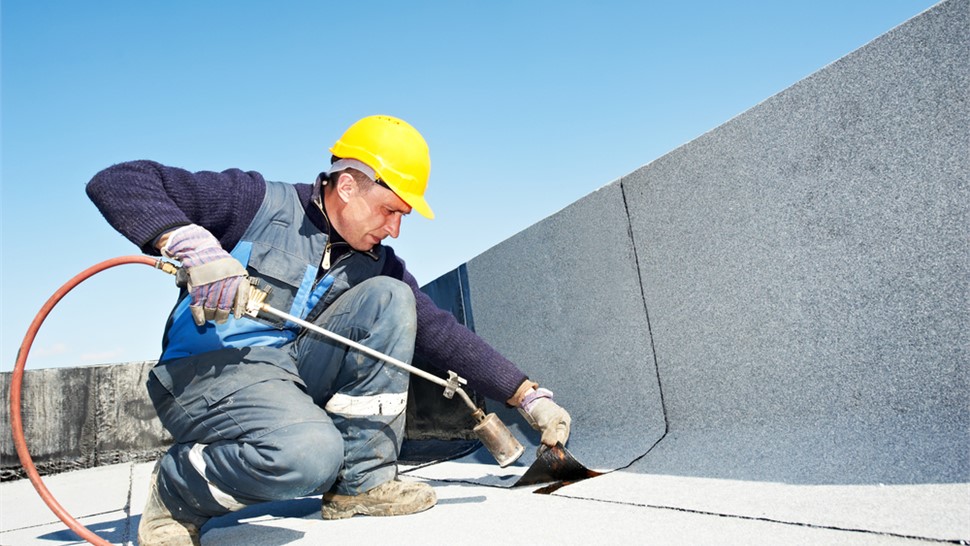 Extend the life of your roof and protect your investment.
Many commercial property managers and owners only consider roof coatings when there's a leak or some other urgent problem. But this approach can end up wasting a lot of money! At Universal Contracting, we specialize in roof coatings like ExpandoThane — The #1 protective, waterproof, energy-efficient white roof coating on the market today.
We use the latest technology to ensure your commercial roof system is at its best.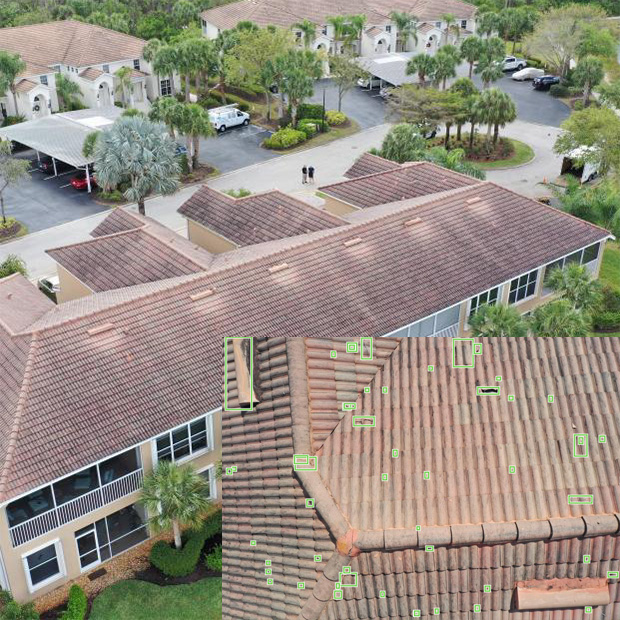 Why aerial roof inspections over traditional methods?
Using drones, Universal Contracting conducts an IMGING aerial roof inspection to locate damages and determine the precise square footage of your roofing system.
Our drone system uses the latest software to garner AI damage detection, take instant roof measurements without the use of ladders preventing injuries on steep sloped roofs, create 3D models, and populate an instant roof report, providing you with an entire picture of your property.
Why also use thermal inspection methods?
Flat roofs pose problems different from a typical sloped roof. An aerial thermal infrared roof report will show the entire picture of your property without thermal ghosting, a phenomenon that occurs when "shadows" are created by the individuals standing on or near the roof to take the thermal images. While we can't predict the future, our thermal infrared report will give you more thorough and accurate information allowing you to make informed decisions on how to proceed to protect your property from serious structural issues.
Take a look at our recent Texas commercial roofing solutions.
Commercial Roofing Solutions.
On Time. On Budget.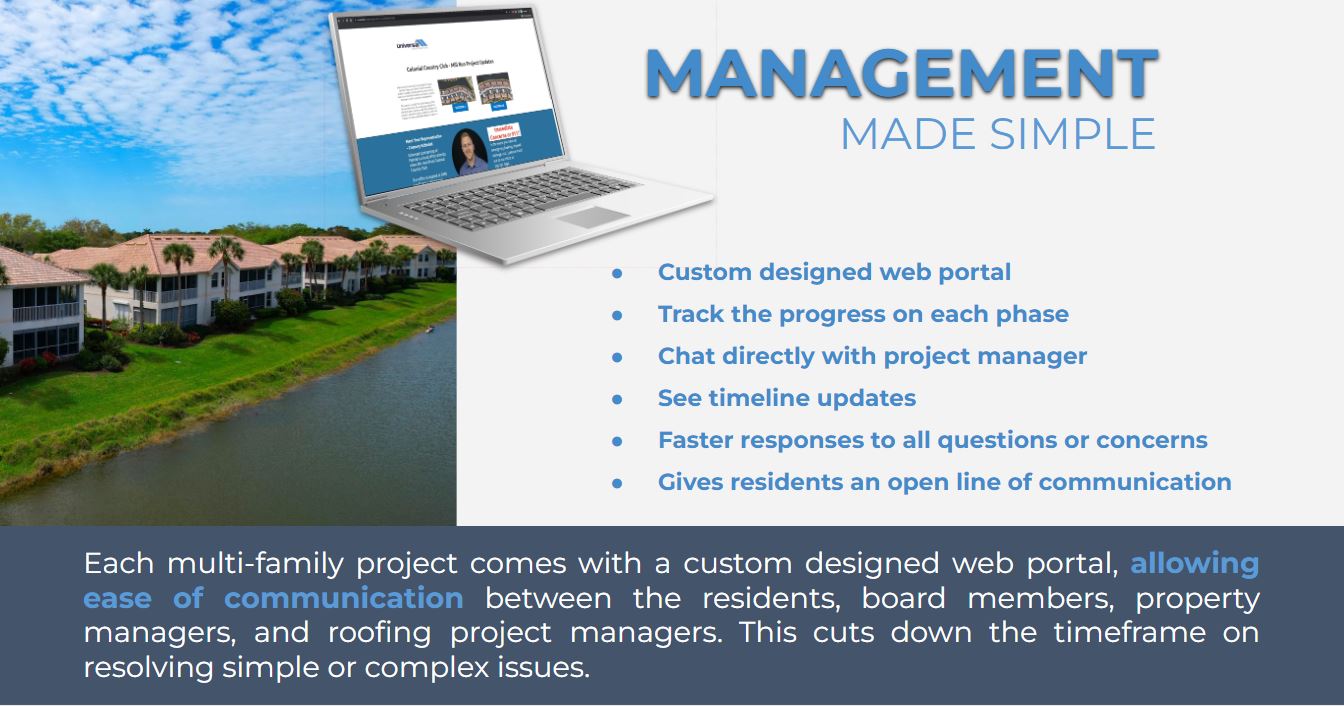 At Universal Contracting & Solar, we go out of our way to listen to our customers and stay on schedule. It's our mission to construct the best roof and solar solutions while also building a respectful, responsive relationship with those who have trusted us with their projects. When you ask a question or express your thoughts, you deserve to be heard! And when there's a deadline or timetable, you expect it to be met.
Don't like forms?
That's ok. Contact us here…
Universal Contracting and Solar
221 Marina Village Cove
Bldg 2
Austin, TX 78734
Tel: 512-535-5505